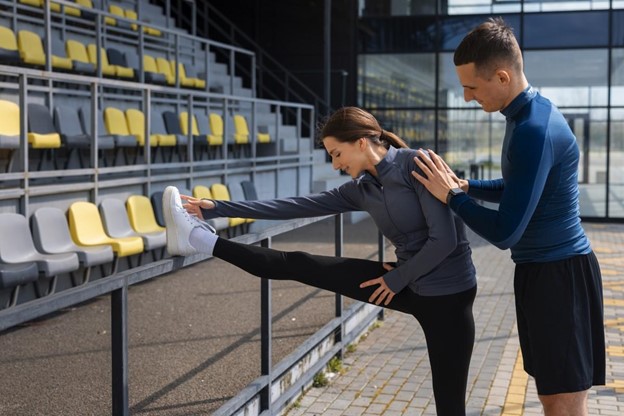 Running can cause intense strain and soft tissue damage, which is why it's essential for all runners to visit a physical therapist regularly. By doing so, you can engage in effective physical therapy which will restore your muscles and joints, prevent injury, and improve performance. Here are some major running physical therapy benefits:
Improved mobility and balance
Injury prevention
Strength building
If you live in Oklahoma and regularly engage in running, whether it be a hobby or profession, trying physical therapy in Tulsa will undoubtedly help your performance and overall wellbeing.
Read on to discover how running affects your body, how physical therapy can restore your muscles and improve your performance, and discover expert tips on how you can begin to optimize physical therapy.
Understanding the Impact of Running on the Body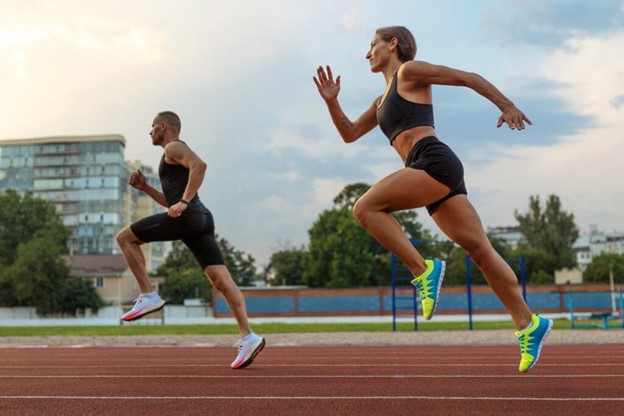 Like most forms of cardiovascular fitness, running is exceptionally good for your mental and physical health. However, just like all exercises, there are several risks of injury when running.
Most of the time, running-related injuries are caused from over training, forgetting to warm-up, not cooling down properly, and most common of all, not hydrating enough. The most common muscular injuries sustained from running include:
Soft tissue damage (such as sprained ligaments and pulled muscles)
Knee injuries (such as cartilage damage)
Shin injuries (such as shin splints)
The risk factors presented from running don't mean you should give it up, but you can certainly take various preventive and restorative actions, such as physical therapy, to minimize the chance of injury and chronic pain. Below, we detail how physical therapy can help your body uphold its mobility and strength, no matter how long or fast you run…
Preventing Running Injuries Through Physical Therapy
Injury prevention is one of the most popular reasons runners turn to physical therapy. The last thing you want is to miss out on a marathon or competition you have trained months for because of an injury.
By consulting with a physical therapist specializing in running, you can discover an array of stretches and exercises that target specific muscles and tendons, such as your soleus, which will minimize soft tissue swelling and reduce the likelihood of injury.
Enhancing Performance with Running Physical Therapy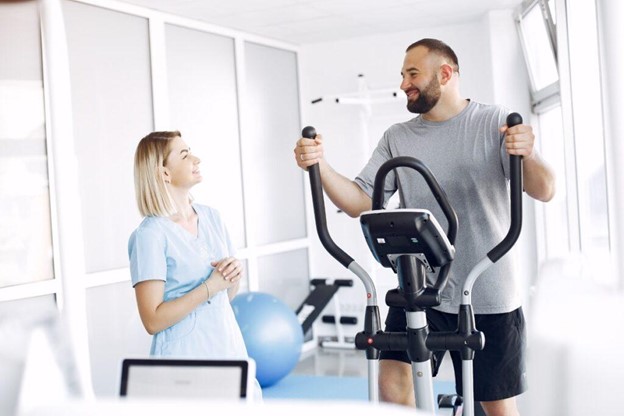 When undergoing physical therapy, physical therapists may encourage you to perform certain stretches and exercises, such as strength training, which will improve your performance as a runner. This will effectively prepare your body's muscle groups for intense and repetitive movements, which are often performed when running.
Physical therapy can improve your performance, allowing you to enjoy the mental and practical benefits of long distance running, including:
Improved strength
Increased flexibility
Enhanced mobility
Faster injury recovery
Better balance
Longevity and Injury Rehabilitation
Physical therapy involves holistic treatment that can significantly promote your longevity as a runner and help heal your muscles. This means you will spend little to no down time after an injury, enabling you to hit the tracks and keep going.
Because these holistic methods can effectively rehabilitate your muscles with no invasive procedures, physical therapy is ideal for individuals who wish to avoid surgery.
If you have sustained an injury or experience severe pain when trying to run, a physical therapist can help unveil the root cause of your pain and accordingly develop a treatment plan to effectively resolve your discomfort and encourage a smooth healing process.
Expert Tips for Choosing the Right Physical Therapist
At Vitality Therapy & Performance, we have a diverse team of friendly physical therapists in Tulsa, Oklahoma who are professionally trained to treat a variety of muscular injuries and health concerns. Here are some expert tips for choosing the right physical therapist for you:
Seek a specialist physical therapist: If you suffer from a specific health condition or complicated injury, it's important to ensure you consult with a therapist who has specialized training in that area. Our physical therapists specializing in running deliver patients with many forms of treatment, including performance rehab and run coaching.
Create a budget: Ensure you create a reasonable budget to ensure you find an affordable treatment plan. Before making an appointment, you can ask us about pricing to get a rough idea of how much your treatment might cost.
Contact the clinic: From aging runners experiencing joint pain to young athletes seeking to build strength, we have experience treating all kinds of patients and conditions. To help us meet your specific needs, you can contact us today.
Incorporating Physical Therapy into Your Running Routine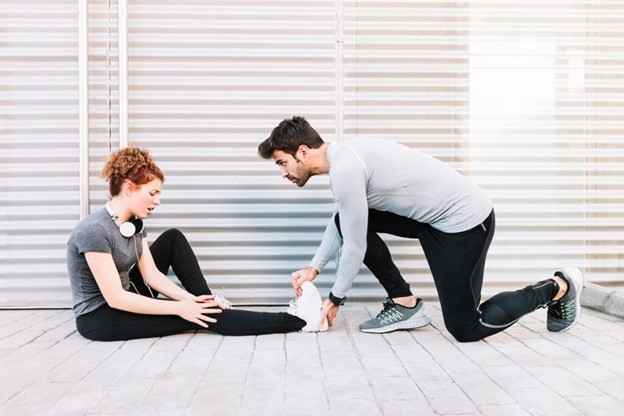 Incorporating physical therapy into your running routine will help you prevent injuries and fuel your performance as a runner. Regardless of whether you go on a daily morning run or compete in 10k races, your body will greatly benefit from physical therapy. Here are several ways you can integrate physical therapy into your routine:
Warm-Up
To minimize the chances of injury, it's crucial you warm-up your body for any high-intensity activities, particularly running. Here are a few physical therapy stretches you can adopt into your routine:
Hip flexor stretch
Calf stretch
Gluteal stretch
Hamstring stretch
Strength Exercises
Strengthening your body for running will improve your performance as a runner and help defend your muscles against injury. Optimize physical therapy strengthening exercises with these movements:
Forward & side plank
Lunge to step-up
Single leg deadlift
Single leg bridge
Holistic Approaches to Wellness for Runners
Physical therapy is the most effective holistic approach to build strength, reduce chronic pains, and minimize injury, while medicinal drugs, avoiding surgery, and any other invasive procedures.
From nutritional diets to curated exercises, taking a holistic approach to heal and support your body will support you both physically and mentally, promoting both longevity and overall wellness for runners.
At Vitality Therapy & Performance, we promise holistic and proactive physical therapy in Tulsa Oklahoma, with programs and treatment plans tailored to runners with all conditions or concerns, of all ages. You can explore Vitality Reviews to see how we have helped many clients regain their strength and mobility.
Conclusion
Physical therapy presents many benefits and plays a fundamental role in ensuring runners can improve their performance, recover from injury, and reduce injuries in the future. Through holistic rehabilitative methods and tailored exercises, physical therapy can support you throughout your running routine and improve your overall wellbeing.